The University of Baguio has recently concluded celebrating yet another successful set of college graduates adding to the many success stories of UB.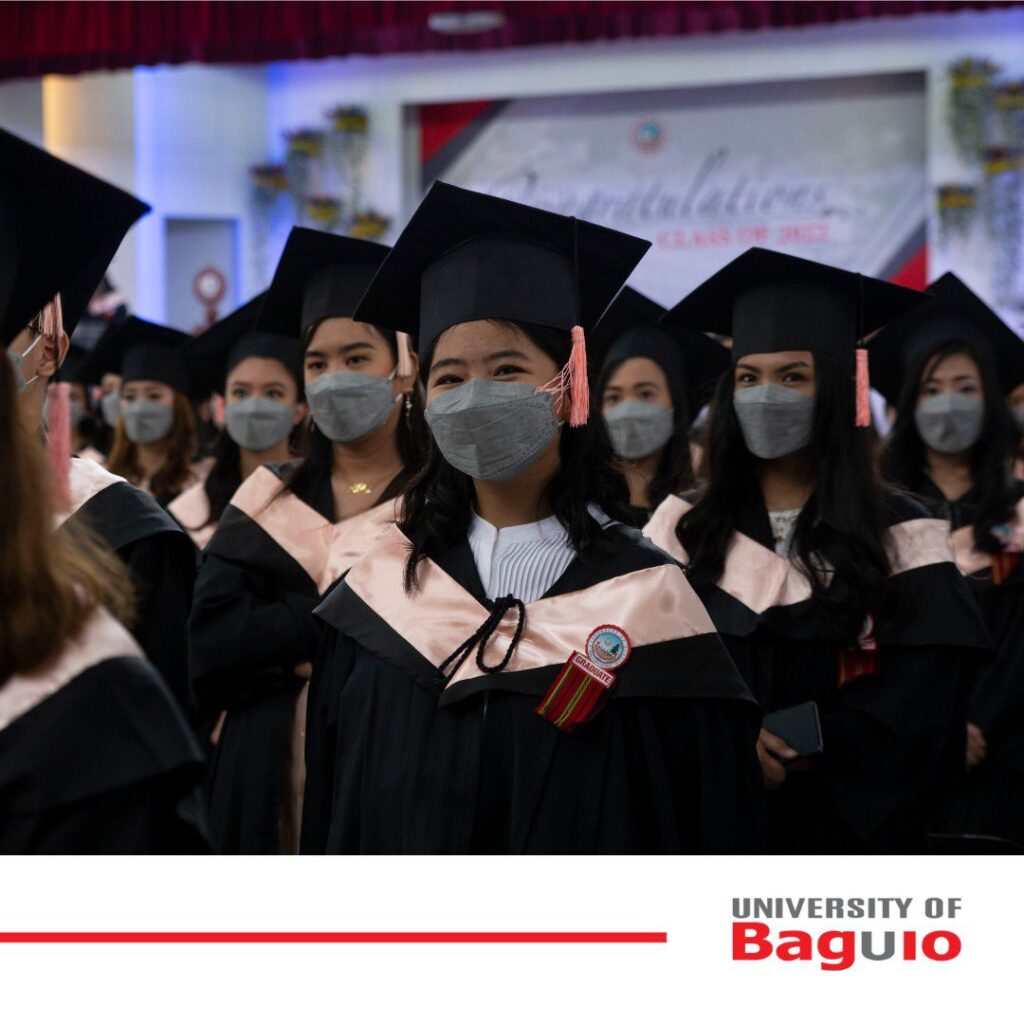 Proving yet again that it is able to deliver quality education, another set of soon to be professionals have successfully finished their educational paths and are now set and ready to jump start their careers as they take their diplomas and breathe a sigh of relief as they go past the finish line of their chosen courses.
Soon these graduates are going to prove the University of Baguio's mission of producing a globally competitive professional. For now, they get to celebrate their graduation with UB, these graduates marched on to the stage and received their diplomas on June 29 and had their baccalaureate rites on June 27.
Joseph Ben Francis Jonson, currently a head chef at Sodexo at Google Philippines and a UB Alumnus, spoke during the baccalaureate rites where he inspired and instilled wisdom to the May 2022 graduates. Dr. Zorba Bautista, current chairperson of UB's Board of Directors, also graced the graduates with his presence and delivered a message of thanks to the graduating class, the faculty and staff, and other stakeholders of the university.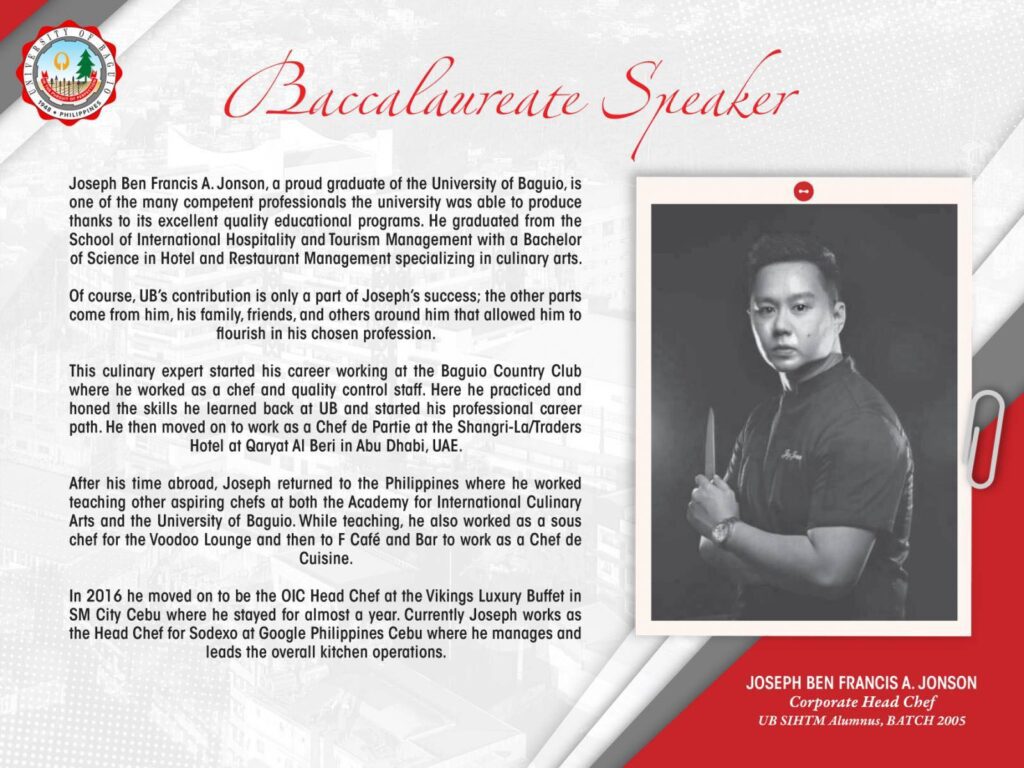 Overall, the graduates of May 2022 had a total of 1,048 students successfully completing their course, of these, 3 are graduating as Summa Cum Laude, 23 graduating as Magna Cum Laude, 106 Cum Laude, 106 are graduating with honorable mentions, 1 with honors, and 2 with merits.